Meet the 2015 we heart local awards winners
A Multi-Group Gleaning Gathering at The Mir Centre for Peace – Kootenay Food
We were still a little stunned by the number and scope of nominations that came in this past winter for our first ever Source Awards. We put out. Meet the winners of the Eat Out Zonnebloem Produce Awards. Twitter East: I Heart Market (Durban). Best Local Food Blog. Here's a few of our team's picks for the We Heart Local Awards: Mud is the tastiest - they've got baked goods, coffee and the nicest staff you'll ever meet.
Relax and enjoy yourself in cozy dining rooms or, during the summer months, try the open patio that overlooks a busy section of The Monon Trail. Afternoon or cocktail snacks of pickles and cheese, pulled pork and kimchi sandwiches, or mains like roasted cauliflower or pierogi. Step off the Indianapolis Cultural Trail into a renovated warehouse with wood floors, brick walls, and large windows that will let your mind time travel while your taste buds stay put.
House crafted libations, sommelier-selected wine, and local beer. Local apple Dutch baby pancake, sorghum glazed bacon, spicy miso soup, and a seasonally rotating menu. This garage turned restaurant is best enjoyed both while sitting at the kitchen bar to watch the chefs cook your order or while hanging outside on the patio to enjoy the Fletcher Place neighborhood vibes. Breakfast and brunch Goose the Market The modern neighborhood grocery and butcher shop that is Goose the Market caterers to both ambitious home cooks in need of unique and select ingredients and hungry diners who want to bite into crusty bread sandwiches.
Wine by the glass, local craft beer for dine in or carry out. Shareable plates like Kung Pao calamari and tuna nicoise to their staples of Amish chicken and mushroom strudel.
Multi-page wine list, house made cocktails, local draft, and bottled beer. Granite tables, comfy bar chairs, yellow walls, and warm light let you step out of the busy street and into a relaxed and modern dining experience. Brunch, lunch, and dinner Mimi Blue Meatballs Mimi Blue Meatballs was created as a tribute to the great Mimi and her desire for home-cooked food coupled with a luxurious experience.
Classic beef, turkey, or veggie-style meatballs ordered a la carte, on sandwiches or as sliders, and served with your pick of marinara, creamy or specialty sauces, and classic side dishes.
Wine list and coffees. Prohibition-style dining room with leather seating, dark wood, and ornate lighting.
Local craft beer, wine, house cocktails, and a page of American whiskeys will have you pondering your spirit choice while you soak in the light from the illuminated bar.
2015 IBPA BFA Winners
A Multi-Group Gleaning Gathering at The Mir Centre for Peace
Show Your Faves Some Love in the 2015 We Heart Local Awards!
Late-night live music, skee ball and shuffleboard juxtapose with open seating areas that offer a lounge-like experience. Dinner and late-night dining Napolese Pizzeria Napolese Pizzeria takes everything you love about Cafe Patachou and serves it up as a pizza in a fine dining and farm-fresh approach. The slightly addictive double chopped house salad, signature or freestyle pizzas topped with cooked or raw ingredients like arugula, sandwiches, and daily rotating specials.
Meet the Winners of the Gender Just Climate Solutions Award at COP24
Sparking water, full wine list, and Italian cocktails. Classic service coupled with dark and metallic colors gives a modern, clean approach to dining fit for day or night. Lunch and dinner Livery Horse stable turned Mexican restaurant, Livery relies on bright colors and dark furniture to transform your Indy dining night out into a southwest culinary experience. Order a one-plate entree like paella or the skirt steak with chipotle dry rub and chipotle butter, or bring friends to share yucca fries and six types of empanadas.
Dozens of tequilas fill the drink menu that you can enjoy straight or as a cocktail, amongst other spirits, wines, and beers. Two-story seating and an open rooftop allow each visit to show a new view. A seasonably rotating menu with shareable plates like fried brussels sprouts and entrees of duck breasts and pumpkin gnocchi highlight the creative and modern vegetarian, gluten- and dairy-free fine dining options.
Wine list curated with each rotating menu. Garden toast on thick multigrain bread with avocado and tomatoes, the Naptown hot brown, poke bowls, smoked salmon, and many vegetarian and vegan options.
Charity and Voluntary Award Ceremony 2018 – Winners
A colorful array of juices ordered by the glass, as a sampler, or to go. Go for the charcoal-infused variety or the dark greens. Both locations offer wooden floors and tables with bright light while the Mass Ave spot has a large bar and outdoor seating. Pairings of mussels in herb and butter sauces with pommes frites, crepes, charcuterie plates, and sandwiches.
Beer from both Brugge and Outliers Brewing, wine.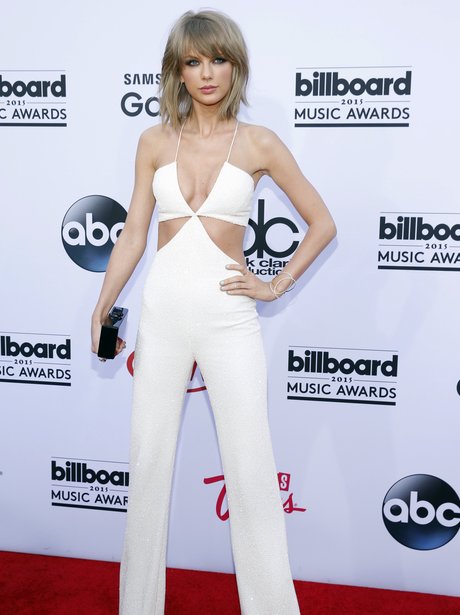 Both the ground-level and upper-level patio seating areas touch The Monon Trail and compliment the experience of both family friendly and bar-like indoor dining. Half seated restaurant and half open bar, the wood footprint inside warm, while the outdoor is busy with pedestrians. It has helped to gain more volunteers who work with both organisations.
Heyford Park is a great believer of real collaboration between all stakeholders from the private and voluntary sector working in partnership to benefit the community.
Show Your Faves Some Love in the We Heart Local Awards! — The Social Agency
We are now immersed in a programme that will make the Heyford Park Community a great village environment that will create the perfect place to live and work. Volunteer Link-Up West Oxon also works with organisations to develop volunteering opportunities, ensuring high standards in volunteer management.
We have now run three Repair Cafes and each one takes about 20 volunteers to run, helping people fix their broken household items. The response from the community so far has been wonderful, with such a great atmosphere at each event.
We hope to use the award to gain extra support, and to spur us on to continue to expand our activities to make Didcot a greener and more sustainable place to live. All along this has been a team effort and none of it would be possible without our wonderful team of volunteers. They cover 50 hours in the shop each week, over 2, hours each year. The shop is more than a place to buy last minute milk and eggs.