Meet the press sunday 9 7 2008 obama
Barack Obama On Meet the Press Sept. 7, ? - You Decide Politics
Timothy John Russert (May 7, – June 13, ) was an American television journalist and Prior to becoming host of Meet the Press, Russert ran one of U.S. Senator Daniel host of the Sunday morning program Meet the Press in , and would become .. Barack Obama, Democratic candidates for U.S. President . Meet the Press links — Sunday, October 7 Senior Adviser, Obama Campaign .. October 19, A record-breaking 9 million viewers tune in to see Gen. 7, broadcast of NBC's 'Meet the Press,' featuring President-elect TOM BROKAW: Our issues this Sunday: In 44 days, Barack Obama will.
Jackie Robinson, the first man to break the racial barrier in Major League Baseball, also becomes the first athlete to appear on "Meet the Press. Here she talks about her trip to the Soviet Union.
Indeed, it can be said that he is the poet of all mankind. Castro was annoyed that permanent panelist and producer Lawrence Spivak would not allow him to smoke cigars in the studio.
Civil Rights leader Dr. Martin Luther King Jr. Kennedy October 16, After this interview, then-Senator John F. Kennedy calls Meet the Press the nation's "fifty-first state. After the interview, Hoffa was furious about being asked whether his insistence on dealing only in cash and keeping few records gave the appearance of impropriety. The potential Senate candidate was coached by his older brother, President John F. On the day of the program, President Kennedy delayed his departure from Palm Beach in order to watch the show, but later told his brother that he was almost too nervous to watch.
Ronald Reagan, making his first bid for public office, appears on "Meet the Press" with his Democratic opponent for the governorship of California, the incumbent Gov. Reagan appeared on "Meet the Press" seven times -- all before he was elected president.
Kennedy makes his ninth -- and final -- appearance on "Meet the Press" with Lawrence E. Kennedy was assassinated in California less than 3 months later -- shortly after claiming victory in that state's Democratic presidential primary.
But there's three principles that have to play here for this to work, in my view. One, you have to make sure that you help homeowners and stabilize, at the same time, financial institutions. Secondly, you got to make sure that you're not bailing out shareholders vs. And the third thing you got to do is make sure that they're still in a position to be able to continue to lend, because there is a need for them to continue to have this elasticity of being able to deal with the market.
Now, what I've heard the outline of, I am--I want to wait till I see all the detail, but if it meets those three principles, then I think it has a great chance of succeeding. And as I understand it, whatever proposal Secretary Paulson is going to make is a proposal to get us over this hump of instability and uncertainty. It's not an official reorganization. It will be left to the next administration and the Congress to make those judgments.
All investors suffer equally?
We'll see what the plan is. We want to talk a little bit about both campaigns now describing themselves as an agent of change. Senator Obama has been hard on the case about Washington lobbyists and their influence.
Let's share with you and our viewers just some of the ads and the statements that he's made about all of that, if we can. And suddenly, he's the change agent. He says, "I'm going to tell those lobbyists that their days of running Washington are over. Is he going to tell his campaign chairman, who's one of the biggest corporate lobbyists in Washington?
Is he going to tell his campaign manager, who was one of the biggest corporate lobbyists in Washington? Who is it that he's going to tell that change is coming? I mean, come on. They must think you're stupid. Now Senator Obama is out with an ad as well, pretty much the same theme. Let's listen to that, if we can. Excerpt from political ad SEN.
I'm Barack Obama and I approve this message. But America is listening, not just Democrats. The Republicans and independents who've lost trust in their government but want to believe again.
I am in this race to tell the corporate lobbyists that their days of setting the agenda in Washington are over. I have done more than any other candidate in this race to take on the lobbyists and I have won. They have not funded my campaign and they will not drown out the voices of the American people when I am president. That is Senator Barack Obama during the primary campaign. He was campaigning in Iowa at the time. In your hometown newspaper this morning, there's a big headline, "Banking on Biden.
To some, Joe Biden's makeover as a blue collar warrior is slightly at odds with the blue blood company that he keeps in the corporate state. Not only is Biden a neighbor to wealthy and powerful company titans and DuPont family members, he's thrown his weight behind issues and legislation that benefitted Delaware's big banking interests. They cite his longstanding ties to trial lawyers and lobbyists and a taste for pork-barrel spending At the same time, you were fighting for a bankruptcy bill that MBNA really wanted to get passed through the Senate, making it much tougher for everyone to file bankruptcy.
Senator Obama was opposed to the bill. Among other things you couldn't, in fact, claim that you had a problem because of big medical bills. You voted against an amendment that would call for a warning on predatory lending. You also called for--you opposed efforts to strengthen the protection of people in bankruptcy.
This has been an issue that you're heard about before. Your son was working for the company at the same time. In retrospect, wasn't it inappropriate for someone like you in the middle of all this to have your son collecting money from this big credit card company while you were on the floor protecting its interests?
My son graduated from Yale Law School. He came home to work for a bank. Surprise, surprise, number one. Number two, this is the second largest employer in the state.
All the contributions added up make up less than 2 percent of the contributions I've received. Number three, I blocked the bank--first three bankruptcy bills that the credit card companies wanted.
I would not support a bankruptcy bill until they did three things. They put women and children first. Every single social welfare agency relating to alimony and child support supported this bill. Eight-five senators supported this bill. So try as people might to make to this out. You want to know whether or not I am in the pocket of the corporate lobbyists, which makes it apply--sounds like it's right here.
Ask the people in the industry here how happy they are. How happy the DuPont company is with me and the Hercules Corporation that I would not sign on the asbestos bill. How happy they are with me--look, the fact of the matter is, that I have had an entire career that no one has every questioned whether or not anybody has influenced me, number one.
No group has ever, ever been involved with more than--contributing more than 2 percent to my campaign. I'm listed as the 98th or 99th of the poorest guy in the Senate in terms of net worth. I have a year career of actually, of being viewed, at least in my state, as being independent. And so you can take individual votes and you can talk about them, but they're totally out of context, Tom.
But the fact is, it was not just the Republicans. It's your home town newspaper, consumers groups, a number of other people thought that you went way too far in bankruptcy protection and cracking down on those people who may not get the relief that they need. Well, and most people thought differently. But how come the social welfare agencies supported it, Tom?
Are they a bunch of radical, corporate whatever? How come or 85 United States senators supported it? Now, Barack voted a different way. I respect his vote. The question is, is the glass half-full or half-empty? Fewer than 10 percent of all the filers in bankruptcy are even affected.
And look, the big issue people have is what about people who go bankrupt because of their healthcare bills. That's why we need national health insurance. Are we going to say to every doctor and hospital, "Look, you get to write off your bill, get to write off your bill because people can't pay.
And so look, and everybody else voted--not everybody. The vast majority of the members of the Congress voted that way. So if you get to Washington as president and vice president, given the promises that Senator Obama has made, would you look at situations like you just went through, which has raised some questions, where sons work for big banks that have interests in states My son has never spoken.
I voted for every campaign reform that's existed with regard to lobbyists. I voted for every single solitary proposal to make it tougher. And if you ask around here, ask--try to find how many lobbyists have actually--I probably have spoken to lobbyists, but I don't--it's not a practice I have. If they want to see me, the CEO has to come and see me from the company.
Tim Russert - Wikipedia
But specifically, what would this administration do about K Street and lobbyists, which has begun Well, what, what they would do is they'd stop them from writing the bills. They wouldn't be sitting like Cheney was with lobbyists, writing an energy policy.
They'd get to have their voice. Look, there is a thing called free speech. They get to petition their government.
But in terms of their ability to be able to set the agenda, write legislation, be these--and my--you know, it's just, it would not--it just a total different atmosphere. A totally different atmosphere, just like it was 25 years ago when it didn't become such a growth industry.
You're a lifetime communicant in the Catholic Church. You've talked often about your faith and the, and the strength of your feelings about your faith. Actually, I haven't talked often about my faith. I seldom talk about my faith. Other people talk about my faith.
I'll give you an opportunity to talk about it now.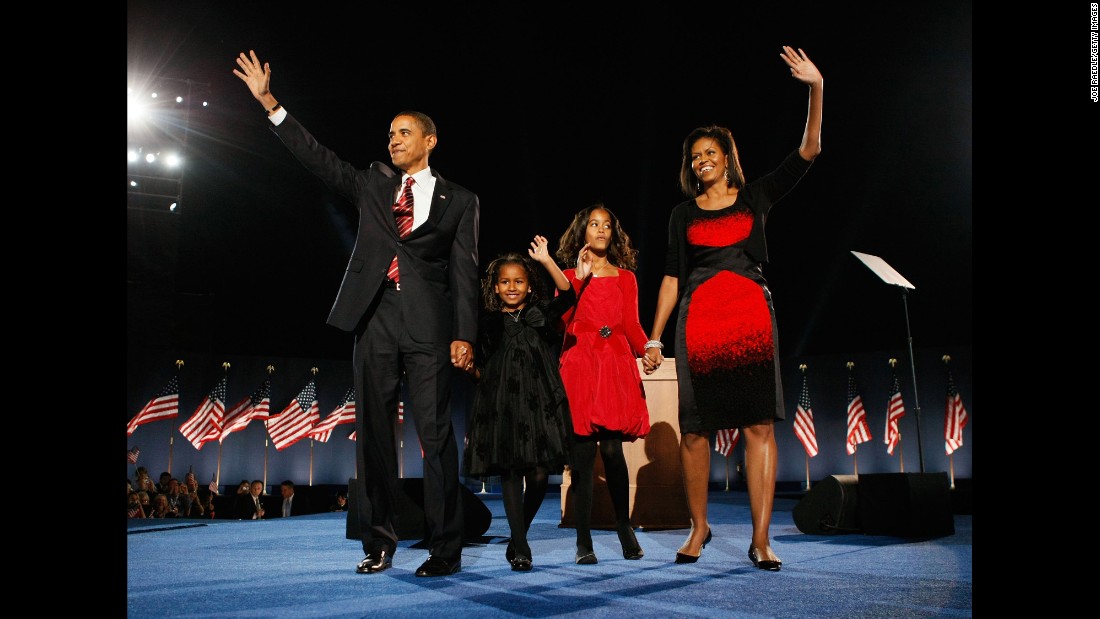 When Barack Obama appeared before Rick Warren, he was asked a simple question: When does life begin? And he said at that time that it was above his pay grade. That was the essence of his question. When I asked the speaker what advice she would give him about when life began, she said the church has struggled with this issue for a long time, especially in the last 50 years or so.
Her archbishop and others across the country had a very strong refutation to her views on all this; I guess the strongest probably came from Edward Cardinal Egan, who's the Archbishop of New York.
If Senator Obama comes to you and says, "When does life begin?
FACT CHECK: Obama Explains National Anthem Stance?
Help me out here, Joe," as a Roman Catholic, what would you say to him? I'd say, "Look, I know when it begins for me. For me, as a Roman Catholic, I'm prepared to accept the teachings of my church.
But let me tell you. There are an awful lot of people of great confessional faiths--Protestants, Jews, Muslims and others--who have a different view. They believe in God as strongly as I do. They're intensely as religious as I am religious. They believe in their faith and they believe in human life, and they have differing views as to when life--I'm prepared as a matter of faith to accept that life begins at the moment of conception.
But that is my judgment.
'Meet the Press' transcript for Dec. 7, 2008
For me to impose that judgment on everyone else who is equally and maybe even more devout than I am seems to me is inappropriate in a pluralistic society. And I know you get the push back, "Well, what about fascism? Fascism isn't a matter of faith. No decent religious person thinks fascism is a good idea. But if you, you believe that life begins at conception, and you've also voted for abortion rights No, what a voted against curtailing the right, criminalizing abortion.
I voted against telling everyone else in the country that they have to accept my religiously based view that it's a moment of conception. There is a debate in our church, as Cardinal Egan would acknowledge, that's existed.
Back in "Summa Theologia," when Thomas Aquinas wrote "Summa Theologia," he said there was no--it didn't occur until quickening, 40 days after conception. How am I going out and tell you, if you or anyone else that you must insist upon my view that is based on a matter of faith? And that's the reason I haven't. But then again, I also don't support a lot of other things. I don't support public, public funding.
I don't, because that flips the burden. We need to roll back the Bush-McCain tax cuts and invest in things like health care that are really important. Instead of giving tax breaks to the wealthy, who don't need them and weren't even asking for them, we should be putting a middle class tax cut into the pockets of working families.
Have the economic conditions changed what you hoped to do about taxes? Is that your plan? Well, understand what my original tax plan was. It was a net tax cut. Ninety-five percent of working families would get tax relief. To help pay for that, people like you and me, Tom, who make more than a quarter million dollars a year, would play--pay slightly more. We'd essentially go back to the tax rates that existed back in the s. My economic team right now is examining do we repeal that through legislation?
Do we let it lapse so that when the Bush tax cuts expire they're not renewed when it comes to wealthiest Americans?
And we don't yet know what the best approach is going to be, but the overall thrust is going to be that 95 percent of working families are going to get a tax cut, and the wealthiest Americans, who disproportionately benefited not only from tax cuts from the Bush administration but also disproportionately benefited when it comes to corporate profits and where the gains and productivity were going, they are going to give up a little bit more.
And it turns out that But right away or ? Well, as I said, my economic team's taking a look at this right now. But, but I think the important principle--because sometimes when we start talking about taxes and I say I want a more balanced tax code, people think, well, you know, that's class warfare.
It, it turns out that our economy grows best when the benefits of the economy are most widely spread. And that has been true historically.
And, you know, the real aberration has been over the last 10, 15 years in which you've seen a huge shift in terms of resources to the wealthiest and the vast majority of Americans taking home less and less. Their incomes, their wages have flatlined at a time that costs of everything have gone up, and we've actually become a more productive society.
So what we want to do is actually go back to what has been the traditional pattern. We have a broad-based middle class, economic growth from the bottom up. That, I think, will be the recipe for everybody doing better over the long term.
Meet the Press links — Sunday, October 7
Tim Russert
'Meet the Press' transcript for Sept. 7, 2008
Your vice president, Joe Biden, said during the course of this campaign it would be patriotic for the wealthy to pay more in taxes. In this economy, does he still believe that?
Well, I--you know, I think what Joe meant is exactly what I described, which is that if, if our entire economic policy is premised on the notion that greed is good and "What's in it for me," it turns out that that's not good for anybody. It's not good for the wealthy, it's not good for the poor, and it's not good for the vast majority in the middle. If we've learned anything from this current financial crisis--think about how this evolved.
You had a situation in which you started seeing home foreclosures rise. You had a middle class that was vulnerable and couldn't make payments. Suddenly, all the borrowing that had been--and, and, and all the speculation that had been premised on those folks doing OK, that starts evaporating. Next thing you know, you've got Lehman Brothers going under.
People used to think that, well, there, there's no connection between those two things. It turns out that when we all do well, then the economy, as a whole, is going to benefit. I want to move now to international affairs, the war on terror. Obviously, we have all been stunned by what happened in India at Mumbai. It is still playing out in that part of the world. You have said that the United States reserves the right to go after terrorists in Pakistan if you have targets of opportunity.
Does India now also have that right of hot pursuit? Well, I'm not going to comment on that. What, what I'm going to restate is a basic principle. Number one, if a country is attacked, it has the right to defend itself. I think that's universally acknowledged. The second thing is that we need a strategic partnership with all the parties in the region--Pakistan and India and the Afghan government--to stamp out the kind of militant, violent, terrorist extremists that have set up base camps and that are operating in ways that threaten the security of everybody in the international community.
And, as I've said before, we can't continue to look at Afghanistan in isolation. We have to see it as a part of a regional problem that includes Pakistan, includes India, includes Kashmir, includes Iran. And part of the kind of foreign policy I want to shape is one in which we have tough, direct diplomacy combined with more effective military operations, focused on what is the number one threat against U.
And that's al-Qaeda and, and, and their various affiliates, and we are going to go after them fiercely in the years to come. President Zardari of Pakistan has said that he expects you to re-examine the American policy of using unmanned missiles for attacks on terrorist camps in Pakistan; and there have been civilian casualties in those attacks as well.
Are you re-examining that policy? Well, I--what I want to do is to create the kind of effective, strategic partnership with Pakistan that allows us, in concert, to assure that terrorists are not setting up safe havens in some of these border regions between Pakistan and Afghanistan. So far President Zardari has sent the right signals.
He's indicated that he recognizes this is not just a threat to the United States, but it is a threat to Pakistan as well. There was a bombing in Pakistan just yesterday that killed scores of people, and so you're seeing greater and greater terrorist activity inside of Pakistan. I think this democratically-elected government understands that threat, and I hope that in the coming months that we're going to be able to establish the kind of close, effective, working relationship that makes both countries safer.
That part of the world is such a hot zone. Is it going to be necessary for you to appoint some kind of a special envoy to worry only about South Asia with presidential authority? I have enormous confidence in Senator Clinton's ability to rebuild alliances and to send a strong signal that we're going to do business differently and place an emphasis on diplomacy.
Let's talk for a moment about Iraq. It was a principal--it was one of the principals in the organization of your campaign at the beginning. A lot of people voted for you because they thought you would bring the war in Iraq to an end very swiftly. Here is what you had to say on July 3rd of this year about what you would do once you took office. I intend to end this war. My first day in office I will bring the Joint Chiefs of Staff in and I will give them a new mission, and that is to end this war responsibly, deliberately, but decisively.
When does the drawdown of American troops begin and when does it end in Iraq? Well, one of my first acts as president, once I'm sworn in, will be to bring in the Joint Chiefs of Staff, to bring in my national security team, and design a plan for a responsible drawdown.
You are seeing a convergence. When I began this campaign, there was a lot of controversy about the idea of starting to draw down troops. Now you've seen the--this administration sign an agreement with the Iraqi government, both creating a time frame for removing U.
And so what I want to do is tell our Joint Chiefs, let's do it as quickly as we can do to maintain stability in Iraq, maintain the safety of U. But recognizing that the central front on terror, as Bob Gates said, started in Afghanistan, in the border regions between Afghanistan and Pakistan. That's where it will end, and that has to be our priority. Jim Jones, who is your new national security adviser, the man that you want to have in that job, who was the Marine commandant when we first went into Afghanistan, I had a conversation with him at that time, and he said to me, "I know how we're going to get into Afghanistan; I don't know how we're going to get out of Afghanistan.
Well, I think we're, we're starting to see a consensus that we have to have more effective military action, and that means additional troops, but it also means more effective coordination with our NATO allies.
It means that we have to have much more effective diplomacy in the region. We can't solve Afghanistan without solving Pakistan and working more effectively with that country. And we are going to have to make sure that India and Pakistan are normalizing their relationship if we're going to be effective in some of these other areas. And we've got to really ramp up our development approach to Afghanistan. I mean, part of the problem that we've had is the average Afghan farmer hasn't seen any improvement in his life.
You know, we haven't seen the kinds of infrastructure improvements, we haven't seen the security improvements, we haven't seen the reduction in narco trafficking, we haven't seen a reliance on rule of law in Afghanistan that would make people feel confident that the central government can, in fact, deliver on its promises. And if we combine effective development, more effective military work, as well as more effect diplomacy, then I think that we can stabilize the situation.
Our number one goal has to be to make sure that it cannot be used as a base to launch attacks against the United States, and we've got to get bin Laden and we've got to get al-Qaeda. Here's something else that Afghan farmer has never seen nor have any of his ancestors ever seen this: Well, I, I think that we do have to be mindful of the history of Afghanistan. It is tough territory. And there's a fierce independence in Afghanistan, and if the perception is that we are there simply to impose ourselves in a long-term occupation, that's not going to work in Afghanistan.
By the way, that's not going to work in Iraq either. There are very few countries that welcome long-term occupations by foreign powers. But Afghanistan has shown that they are fiercely resistant to that. We're going to have to convince the Afghan people that we're not interested in dictating what happens in Afghanistan. What we are interested in is making sure that Afghanistan cannot be used as a base for launching terrorist attacks. And as long as al-Qaeda and the Taliban, working in concert with al-Qaeda, threaten directly the United States and are engaged in mayhem, then we've got to take action.
And, and that very limited goal of making sure that that doesn't happen, I think, can serve as the basis for effective cooperation with the Afghan people. Before we leave that part of the world, on Iraq, there's a new phrase that has come into play called "residual force," how many troops will stay behind in an Obama administration. Speculation is 35, to 50, Is that a fair number? Well, I'm not going to speculate on the numbers.
What I've said is that we are going to maintain a large enough force in the region to assure that our civilian troops--or our, our, our civilian personnel and our, our embassies are protected, to make sure that we can ferret out any remaining terrorist activity in the region, in cooperation with the Iraqi government, that we are providing training and logistical support, maintaining the integrity of Iraq as necessary. And, you know, I--one of the things that I'll be doing is evaluating what kind of number's required to meet those very limited goals.
Now, two other areas that could be problematic in your administration, I want to deal with them fairly swiftly here if I can.
Barack Obama On Meet the Press Sept. 7, 2008?
What are the circumstances under which you would open a dialogue with Iran? Well, I've said before, I think we need to ratchet up tough but direct diplomacy with Iran, making very clear to them that their development of nuclear weapons would be unacceptable, that their funding of terrorist organizations like Hamas and Hezbollah, their threats against Israel are contrary to everything that we believe in and what the international community should accept, and present a set of carrots and sticks in, in changing their calculus about how they want to operate.
You know, in terms of carrots, I think that we can provide economic incentives that would be helpful to a country that, despite being a net oil producer, is under enormous strain, huge inflation, a lot of unemployment problems there.
They could benefit from a more open economy and, and being part of the international economic system.